Annual Fund Dinner Featuring Kristan Hawkins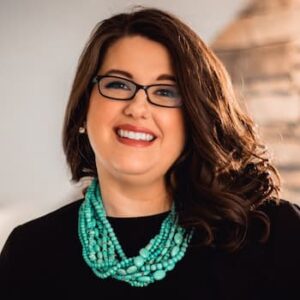 Annual Fundraising Event
Kristan Hawkins has always been a passionate advocate for the unborn. She is a Christian, wife, mother, and anti-abortion grassroots activist, author, and speaker. She was hired in 2006 to launch Students for Life of America's full-time operation. Students for Life exists to abolish abortion by transforming our culture by recruiting, training, and mobilizing this pro-life generation, which are the direct targets of today's abortion industry.
She graduated from Bethany College in 2005, summa cum laude, with a Bachelor's in Political Science having already jumped into the pro-life community by founding pro-life groups in both her high school and college campuses. After college, she served at the Republican National Committee and as a presidential appointee in the George W. Bush administration at the Department of Health and Human Services. She was recruited to lead Students for Life in 2006.
Since then she has taken a small group of a few dozen student pro-life groups scattered around the nation, and, alongside her incredible team, has multiplied that number to over 1,200 organized Students for Life chapters in all fifty states. She recently served on then-candidate Donald Trump's Pro-Life Advisory Council.
She is the author of Courageous: Students Abolishing Abortion in this Lifetime. She has interviewed on Fox News, CNN, MSNBC, the Today Show, CBS, ABC, and HBO and has recently received the title "One of the 4 worst anti-abortion misinformers" by Media Matters, a title that she is very proud of.
Kristan regularly speaks at pro-life conventions and events across the United States including many college campuses like Yale, Harvard, Dartmouth, and UC-Berkeley. She has done this all while being a wife to her high school sweetheart (Jonathan), raising her four children (Gunner, Bear, Maverick, and Gracie), and, in her free time, raising awareness for cystic fibrosis, a disease her son, Gunner, and daughter, Gracie, suffer from.
Since launching Students for Life, the pro-life generation has been given a voice, and they are using that voice to demand the end of the injustice of abortion.
Unable to attend but still want to give? Click the Donate Now button to go directly to our online giving form
DETAILS
Date: September 21, 2023
Venue: Millennium Center 
Time: Doors open at 5:15pm, Dinner starts at 6:15pm
Registration: NOW OPEN
Annual Fund Dinner FAQs